Now Available: NEW TechAFX BlackWrap Hoses
Another Industry 1st for TechAFX:
Factory Black & tougher than today's Fuels-
BlackWrap PTFE Hoses available in -6, -8, & -10 sizes!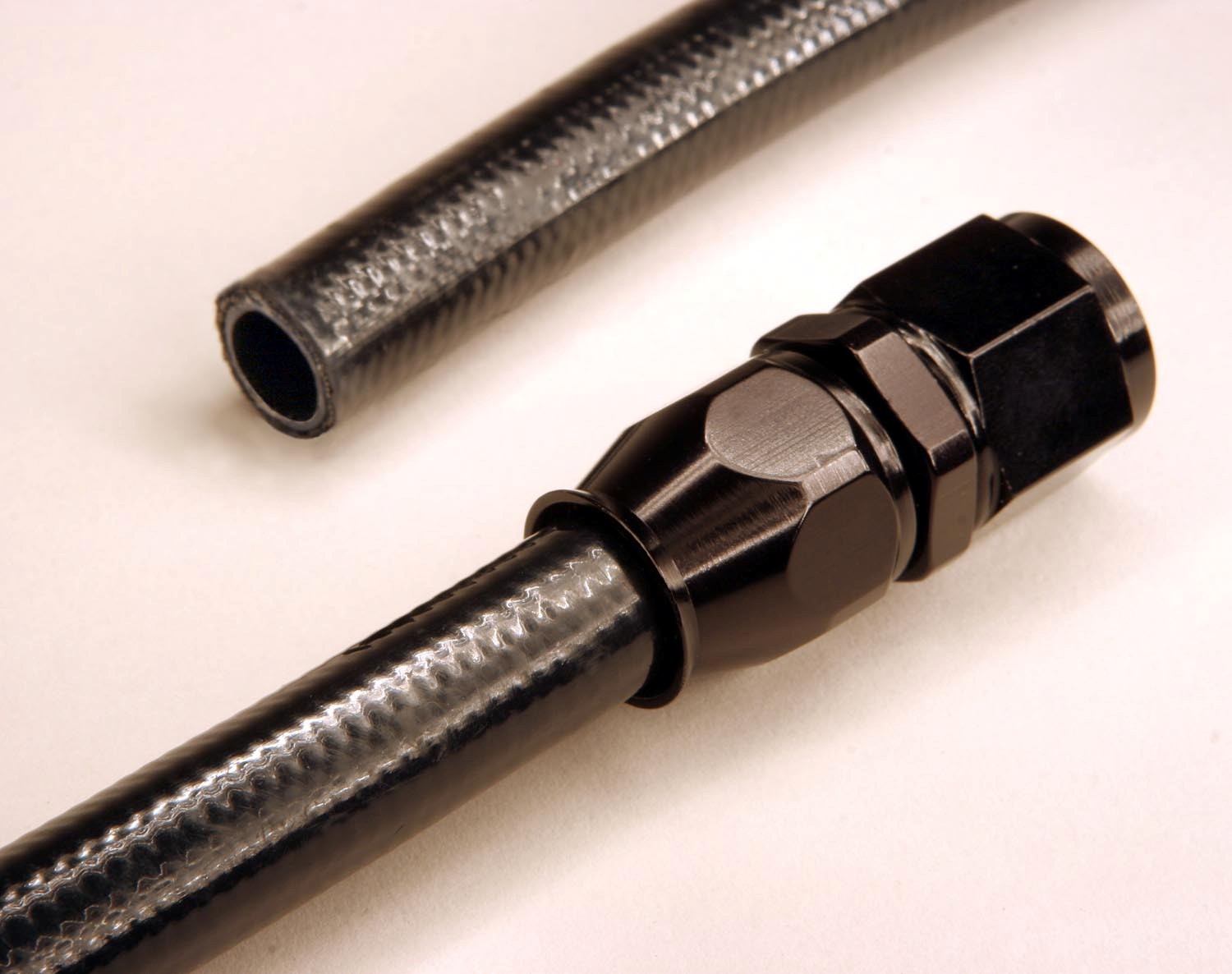 What it is: TechAFX BlackWrap PTFE AN fuel hose and fittings
Why you care: BlackWrap is an affordable, enthusiast-build PTFE hose that has the high-tech OEM black look—while providing the performance of a PTFE hose/fitting assembly.
BlackWrap features a black nylon outer covering over a stainless steel braid to provide an abrasion resistant hose that looks great with TechAFX black aluminum AN fittings.
As with all TechAFX PTFE hoses, BlackWrap features a smoothbore, conductive PTFE core to provide years of maintenance-free service when exposed to today's fuels AND it addresses issues with fuel flow static buildup.
How much: TechAFX Blackwrap hose and AN fittings are available in -6, -8 and even -10 sizes—at about half what most competitors charge for black PTFE AN hose
We say: PTFE conductive core hose solves the problem of fuel prematurely destroying rubber hose AND your car smelling like gas when sitting in the garage—sounds good to us!